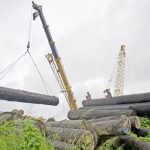 The Forestry Department has broken its silence after a Swedish court last week penalised an importer of Myanmar teak, dramatically calling into question the country's documenting processes for timber sourcing. In a public statement, the Forestry Department claimed that current control systems should be "capable ...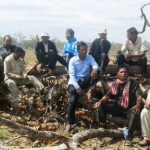 A study looking at economic land concessions in Ratanakkiri province has found that, contrary to the oft-repeated government narrative, they have brought almost no benefits to local communities. Speaking at a launch event for the study yesterday, one of the researchers behind it, Dr Neth ...
Sitting in a shop on the riverfront in Mandalay just last week, Win Nyunt assessed whether it was safe to hide a ton of illegally logged teak in a nearby monastery at midnight. "If I put the logs in the monastery it is safer, but I ...

Contact us
Thank you for taking the time to get in contact!