It is a commendable goal to end and reverse deforestation within a decade, one which if met would protect both people and the planet, but this is a crisis now. The Amazon is hurtling towards a "tipping point" beyond which it may be lost. In ...
 Steve Trent

It's estimated that about 10 percent of global emissions comes from deforestation — meaning we could make considerable progress toward halting climate change simply by keeping what remains of the world's forests standing. Agricultural commodities — especially beef, palm oil, soy, and pulp and paper ...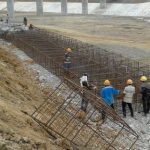 Civil society groups are getting closer to unveiling a new set of guidelines that will change how the impact of big development projects is assessed across the Mekong region, NGOs said on November 1, following the end of a two-month public consultation period. Activists, however, ...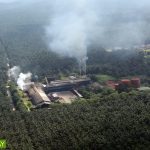 One of the world's largest aerospace companies is enlisting its satellites in the fight to save forests. That's the aim of Starling, a new service developed by Airbus Defence and Space, nonprofit The Forest Trust and remote-sensing specialist SarVision. Food giants Nestlé and Ferrero, two of the ...