Prime Minister Thongloun Sisoulith will officially launch the start of construction for the Laos-China railway project at a ceremony on December 25. The ceremony to kick off railway construction will take place in Luang Prabang district's Phonxay village where a railway bridge spanning the Mekong River ...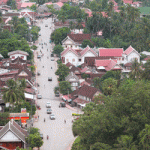 No soil has been turned since the survey and design of the Nasone road upgrade, which would link Luang Prabang province to the Vietnam border at Dien Bien province, after a study into the project ended two years ago. Vietnam's Minister of Transport, Mr Truong ...
Motorists in Laos could enjoy lower prices at the pump now that the Lao and Vietnamese governments have expressed their full support for the construction of a pipeline that would deliver fuel from Vietnam to Laos. The survey, design and feasibility study of the proposed ...

Contact us
Thank you for taking the time to get in contact!