Motorists in Laos could enjoy lower prices at the pump now that the Lao and Vietnamese governments have expressed their full support for the construction of a pipeline that would deliver fuel from Vietnam to Laos. The survey, design and feasibility study of the proposed ...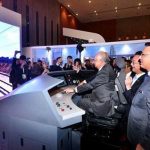 Southeast Asia is ready to open more commercial doors to the Chinese government's Belt and Road program, following a meeting of transport ministers from China and the 10 members of the Association of Southeast Asian Nations. Belt and Road, a trade and infrastructure construction initiative ...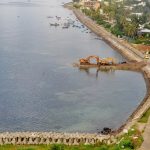 Construction of the new Bến Đình Tourism Port in Quảng Ngãi Province's Lý Sơn Island District kicked off on November 23. The US$9 million project is expected to meet the increased number of visitors to the island district, and is planned to be completed in 2018. ...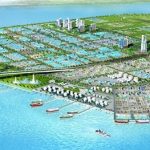 A US$300 million project, consisting of a seaport and industrial park at the Đầm Nhà Mạc area in Quảng Yên town in the northern province of Quảng Ninh, was granted an operating licence on November 18. Investors of the project are the CDC Corporation, headquartered in ...