The Myanmar people are more concerned about the economy even as they expressed satisfaction about the country's democratic reforms, according to a nationwide survey released on Tuesday. Forty percent of the 3000 respondents in the International Republican Institute (IRI) survey rated economic development as more ...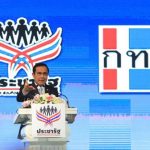 The cabinet on October 25 approved a 17.5-billion-baht budget for 74,655 Village Funds across the country at 250,000 baht each for local development. The move is a fresh bid to boost the rural economy, prevent people from borrowing from loan sharks and maintain the country's ...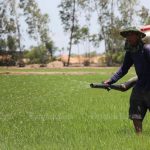 The cabinet on October 18 approved amendments to the Agricultural Land Reform Act, which has been in force for 40 years, in a move to narrow land ownership disparity and maintain existing land for agriculture. Key amendments include permitting heirs who do not want to ...

Contact us
Thank you for taking the time to get in contact!