Food and Agriculture Organization (FAO) has declared Myanmar, Laos, Cambodia and Vietnam have the highest potential risk of African Swine Fever (ASF) virus due to the spreads of ASF in Yunnan Province in China which borders Myanmar, said Dr. Min Thein Maw, Director of Livestock ...
What's in a definition? For some, too much. Nearly 200 organizations have signed an open letter to the Food and Agriculture Organization of the United Nations, calling for the agency to change how they define "forest" – the very landscape honored today on International Day ...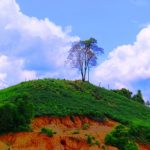 The deforestation cases found recently, including 10,000 hectares in Quang Tri province, the fokienia forest devastation in Quang Nam province, and the use of 575 hectares of forest for a husbandry project in Binh Phuoc province, all show problems at supervising agencies. FAO once ranked Vietnam ...

Contact us
Thank you for taking the time to get in contact!