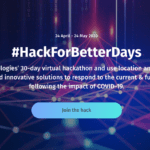 HERE, in partnership with IBM and many others is hosting #HackForBetterDays, a 30-day Asia-Pacific wide virtual hackathon for building web/mobile apps and interactive, informative maps to help communities with the challenges caused by COVID19. The hack kicks off on 24th April 5pm AEST. During the ...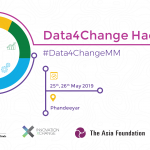 Data4Change Hackathon (#Data4ChangeMM) will be hosted in Myanmar by Phandeeyar on Saturday, May 25, 2019, 09:00 am – Sunday, May 26, 2019, 09:00 pm. This is a local event. Each team is required to have 3 to 5 members. Every member of your team needs to REGISTER! ...

The Paris Peace Forum hackathon is the opportunity to mobilize collective intelligence in the fields of computer, economics or social sciences around global governance and financial data transparency issues. The hackathon will be held within the framework of the Paris Peace Forum from 11 to 13 ...

Contact us
Thank you for taking the time to get in contact!