Cambodian exports to Japan, the world's third-largest economy, rocketed last year – reflecting investment flows in recent years. According to the latest figures from the Japan External Trade Organization, exports to Japan reached more than $1.2 billion last year, an increase of 24.4 percent compared with ...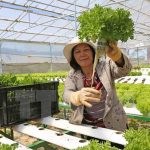 An increasing number of Japanese firms are interested in investing in Việt Nam, particularly in the agriculture sector, Tanoi Masahiko of Japan's Ministry of Agriculture, Forestry and Fisheries said at a meeting on September 27. He said the increased number of businesses participating in the ...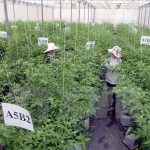 Vietnam will step up improving the investment climate and hopes to see Japanese firms increase investments in agriculture in the coming time, a Ministry of Agriculture and Rural Development official said. General Director of the MARD's Department of International Cooperation Tran Kim Long delivered the message ...

Contact us
Thank you for taking the time to get in contact!