The China-led Lancang-Mekong Cooperation (LMC) project, launched in 2015, is going to be a dominant sub-regional mechanism in the Mekong sub-region. It is the key instrument for China's multilateral engagement in the greater Mekong sub-region, which is a growth centre as well as a strategic ...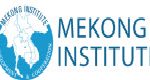 Mekong Institute (MI) is opening application for the Mekong Institute Young Scholars (MIYS) Program which aims to develop the human resource capacity of public institutions involved in the Lancang-Mekong Cooperation (LMC) development and cooperation initiative by providing a structured learning opportunity and hands-on experience to ...
 Mekong Institute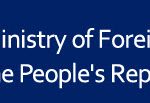 1. The Third Lancang-Mekong Cooperation(LMC) Foreign Ministers' Meeting was held in Dali Bai Autonomous Prefecture, China on 15 December 2017. H.E. Wang Yi, Minister of Foreign Affairs of the People's Republic of China, H.E. Prak Sokhonn, Senior Minister and Minister of Foreign Affairs and International ...
 Ministry of Foreign Affairs (China)


Contact us
Thank you for taking the time to get in contact!