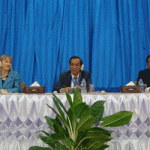 The government and development partners have agreed on the coordination mechanisms and framework they believe can help accelerate development through the participation of all sectors. This was the outcome of the Round Table Implementation Meeting held in Vientiane province's capital last week. After the meeting ...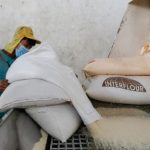 It has been over two months since the government made available a $27 million emergency loan package to the beleaguered rice sector, yet only 5 percent of the funds have been disbursed. Officials from the state-owned bank in charge of issuing the loans claim the ...
Myanmar is set to receive a portion of a US$117 million Asian Development Bank loan aimed at combating emerging infectious diseases. The Greater Mekong Subregion Health Security Project will target outbreaks in Myanmar, Cambodia, Laos and Vietnam. The loan is meant to boost access to ...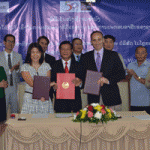 The Asian Development Bank, Microsoft and the Ministry of Education and Sports have signed a Letter of Intent to collaborate and develop a technology platform to provide Lao youth with access to online technical and vocational training resources and employment services. The document was signed ...