Vietnam is one of the countries worst hit by climate change. In 2016, the national climate change strategy has received strong support from the international community. The Global Climate Index indicates that Vietnam ranks 5th among countries most affected by natural disasters, which kill hundreds of ...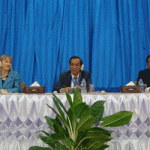 The government and development partners have agreed on the coordination mechanisms and framework they believe can help accelerate development through the participation of all sectors. This was the outcome of the Round Table Implementation Meeting held in Vientiane province's capital last week. After the meeting ...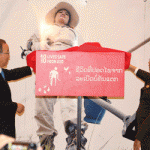 Prime Minister Thongloun Sisoulith and UN Secretary-General Ban Ki-moon September 8 inaugurated the Lao PDR's own national Sustainable Development Goal on unexploded ordnance during the ongoing ASEAN Summits. The SDGs have been drawn up by the United Nations as targets for developing countries. Goal No. 18, which ...

Contact us
Thank you for taking the time to get in contact!