Torrential rainfall measuring 100-200mm in Quảng Ngãi and Bình Định provinces has flooded nearly 1,000 houses and over 3,000ha of sowed rice and raised river levels. A report on December 1 by the Centre of Flood and Storm Prevention in the Central and Central Highlands regions said ...
Donors willing to fund the repair of more than 200 pagodas in Bagan damaged by last August's earthquake are still being identified, officials say. U Aung Kaw, director of the Department of Archaeology, National Museum and Library in Bagan, called on donors who have funded ...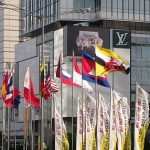 On November 17, a U.S.based nonprofit inked an agreement with ASEAN to help boost its disaster relief capabilities.As one of the world's most disaster prone subregions, Southeast Asia has been working on setting up new institutions to strengthen regional capabilities to respond to natural disasters. ...

Contact us
Thank you for taking the time to get in contact!