Prime Minister Thongloun Sisoulith has endorsed a new decree which aims to centralise the administration of Official Development Assistance (ODA). Mr Thongloun signed the Prime Ministerial Decree on the Administration of Official Development Assistance on October 9. The Lao Official Gazette, a website administered by the ...
 Ekaphone Phouthonesy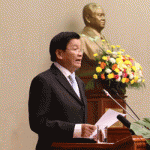 On October 24, the government asked the National Assembly to lower economic growth targets over the next four years after encountering difficulties that resulted in failure to meet the target set for last fiscal year. Prime Minister Thongloun Sisoulith presented the proposal at the second ordinary ...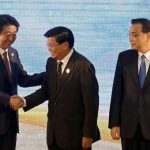 Japan and Laos have agreed on a joint plan to spur development in the landlocked Southeast Asian country during a meeting between their leaders. At their meeting held on the sidelines of the ASEAN summits here this week, Japanese Prime Minister Shinzo Abe and his Lao ...

Contact us
Thank you for taking the time to get in contact!