Humility is a rare commodity in the era of the smartphone, selfies and carefully–coiffed digital personas. Gratitude, too, is unusual in the modern world where a sense of entitlement seems all pervasive. Despite most of us being aware enough to acknowledge that all human beings ...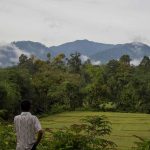 Rainforest cover in the Indonesian archipelago has since declined rapidly in recent years giving way to large-scale plantations of rubber and oil palm. A recent study published in Nature Communications finds that small-scale farming can be just as damaging to biodiversity as the plantations, since ...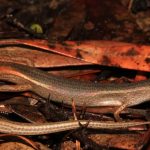 Bombs and biodiversity can go hand in hand, a new study has found. Military training areas — used for the training of armed forces — can maintain biodiversity and even support species threatened with extinction, despite years of repeated bombing, fires and other disturbances, scientists ...

Contact us
Thank you for taking the time to get in contact!