Three additional labour attachés will be assigned to Myanmar's embassy in Thailand next year, the labour minister announced on December 18. More labour officers are being assigned in order to handle the high volume of cases stemming from the large number of Myanmar migrants working there, ...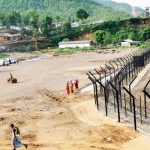 Pilgrims, traders and adventurous holidaymakers can soon look forward to the opening of a new border gate between India and Myanmar, officials say. Immigration Minister U Thein Swe said the new international border gate at Tamu, Sagaing Region, would open soon. He said the Indian ...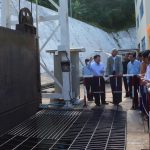 President U Htin Kyaw, together with Union Ministers U Than Myint, U Thein Swe and U Pe Zin Tun and Deputy Minister Maj-Gen Than Htut, visited Loikaw in Kayah State on November 3 and met with local officials, entrepreneurs, farmers and residents in Linphonlay Village. The ...

Contact us
Thank you for taking the time to get in contact!