Union officials have applauded the Ministry of Labor which is preparing to ratify some International Labor Organization's conventions, including two that unions, factory workers and domestic workers have long demanded. The Labor Ministry said on November 30 that to promote and protect the rights, benefits and ...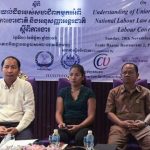 An International Labour Organization official on Sunday urged local unions to present their views on the contentious Trade Union Law to the body's Committee of Experts, a request that has so far found little traction. The ILO's Committee of Experts will meet in Geneva, Switzerland, ...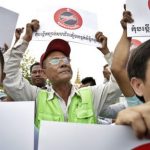 Labour Ministry spokesman Heng Sour in a radio interview on on November 8 refuted criticism that the controversial Trade Union Law burdened unions with cumbersome regulations, claiming the law was merely a continuation of existing policies. On November 8, unions and rights group met to review ...

Contact us
Thank you for taking the time to get in contact!