Deputy Prime Minister Chatchai Sarikulya revealed he has visited Hungary and discussed the water management cooperation with the Hungarian government which has agreed to develop five joint projects, including international river management on Danube and Mekong river basins, the management of sediments in rivers, flooding, ...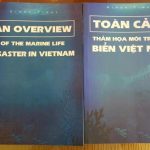 The Vietnamese government has been accused of a slow response, and a lack of transparency and accountability, in the first independent report into the environmental disaster that killed millions of fish off the central coast earlier this year. The report by the unregistered civil society organisation, ...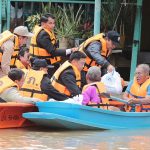 Bangkok Metropolitan Administration offices in the districts of Don Muang, Lak Si, Sai Mai, Bang Khen and Chatuchak were told to remove obstacles that blocked water drainage via the Bang Khen, Bang Pho and Bang Sue sluice gates, deputy governor Amorn Kitchawengkul said on October 5. These ...

Contact us
Thank you for taking the time to get in contact!