Deputy Minister of Health Nguyễn Thanh Long on February 16 urged agencies and local authorities in the southern region to take preventive measures against outbreaks of dengue and Zika virus infections. "The World Health Organisation has issued a warning that Việt Nam is inside the 'belt' ...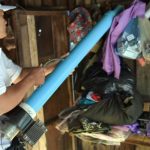 After social media users criticised the Ministry of Health for a Zika false alarm over the weekend, the ministry's Department of Communicable Diseases pointed the finger at the Pasteur Institute for the misinformation. The ministry and the World Health Organization on November 18 issued a ...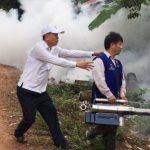 With Zika cases on the rise in neighbouring countries, Cambodian health officials have ordered provinces with a high mosquito density, and those close to the Thai border, to spray pesticides to eliminate Aedes mosquitoes potentially carrying the virus. As of yesterday, no Zika cases – ...
Malaysia is bracing for more Zika cases, officials said on September 4, after detecting the first locally infected patient, which could further stretch a health system struggling with dengue, another mosquito-borne virus that can be fatal. Both Zika, which is of particular risk to pregnant women, ...