The German government today provided an additional 2 million euro ($2.2 million) to the Mekong River Commission (MRC) to increase cross-border water dialogue, cooperation, and support efforts in monitoring trans boundary environmental impacts from Mekong mainstream dams. The funding agreement was made in a signing ceremony ...
 Taing Vida

Thailand is joining hands with six other Asian countries to try and tackle the issue of marine pollution, amid increasing criticism about plastic use in the region. Under a project called "Rethinking Plastics: Circular Economy Solutions to Marine Litter", Thailand — along with China, Indonesia, Japan, ...
 Thana Boonlert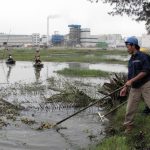 The Germany-Việt Nam Water Forum held on November 9 in HCM City discussed ways the two countries could cooperate in water, wastewater and urban resilience projects. "For economic, social and ecological reasons, it is imperative that we enhance resource efficiency. Interlinked and intelligent infrastructure for water supply ...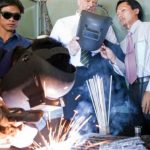 Cambodia has appealed to Germany – a country renowned for its skilled technicians and engineers – to provide vocational training to support the Kingdom's growing industrial sector, a Commerce Ministry official said on 24 June. In a meeting earlier this week, Minister of Commerce Pan Sorasak ...