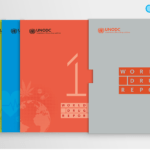 Consisting of five separate booklets, the World Drug Report 2021 provides an in-depth analysis of the global drug markets and paints a comprehensive picture of the measurable effects and potential impact of the COVID-19 crisis on the world drug problem. The World Drug Report 2021 is aimed not only at ...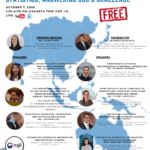 United Nations Global Geospatial Information Management for Asia and the Pacific (UN-GGIM-AP), Working Group-3 would like to invite you as participants to joining a Webinar "Integrating Geospatial Information and Statistics, Answering SDG's Challenge". Kindly be reminded that the Webinar will be held on Wednesday October 7, ...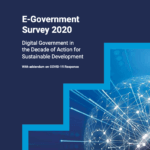 As the COVID-19 pandemic forces lockdowns, most countries and municipalities are pursuing digital government strategies, many with innovative initiatives – but vast numbers of people still do not have access to online services, according to the 2020 edition of the United Nations E‑Government Survey, released ...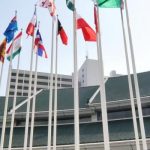 The resumed forty-eighth sessions of the Subsidiary Body for Scientific and Technological Advice (SBSTA 48-2) and Subsidiary Body for Implementation (SBI 48-2) as well as the sixth part of the first session of the Ad Hoc Working Group on the Paris Agreement (APA 1-6) will ...
The ninth World Urban Forum (WUF 9), convened by the UN Human Settlements Programme (UN-Habitat), will bring together thousands of stakeholders to share practices and knowledge on how cities are built, planned and managed. For further information, please visit here ...
 UN-Habitat