On Sunday, September 16, 2018, the 5th edition of the Data for Good Exchange will be reconvened.The overall theme for this year's gathering will be "Our Data for Good?" or how data scientists, corporations, policy makers and researchers can collaborate on data science projects that result in ...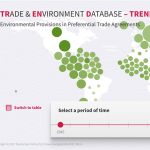 Trade & Environment Database (TREND) interactive world map makes finding data stories on trade and environment easy. Journalists, researchers, and others can get an overview of the number of environmental provisions by country, in any chosen period, within a click.TREND analytics is a joint project of the German Development ...
 German Development Institute, Laval University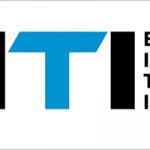 The Extractive Industries Transparency Iniative has proposed that its data disclosure model be used as a leveraging tool for institutional embrace of structured open data disclosures in the state and private sectors of developing countries. Mr Djibi Sow, Senior Adviser to the Prime Minister and Chair ...