EITI calls for structured open data disclosures from government, industry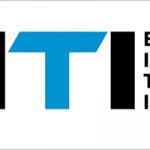 The Extractive Industries Transparency Iniative has proposed that its data disclosure model be used as a leveraging tool for institutional embrace of structured open data disclosures in the state and private sectors of developing countries.
Mr Djibi Sow, Senior Adviser to the Prime Minister and Chair of the EITI multi-stakeholder group in Mauritania, walks through Mauritania's progress and cites open data portals as other leveragable tools to help implement this institutional shift. He writes:

"Mauritania has a strong tradition of nomadic herding, a vibrant culture of communication, trading and kindness to strangers. It has an opportunity to apply the same principles through the EITI. The EITI provides a framework for government and company disclosures. A key focus of this work is promoting open data.
As Mauritania's EITI reporting has become more timely, with preparations for the 2015 EITI Report now underway, the next step will be to embed disclosures of information required under the EITI Standard into routine government and company systems. Mauritania has a number of online information portals that provide limited extractives information, such as the Mauritanian Development Portal, the Private Sector Promotion Directorate, the Treasury and MPEM's two websites (here and here). Moving beyond standalone EITI reporting in a static PDF format, Mauritania has the opportunity to use the EITI as a tool for structuring government open data disclosures. Other countries like the Democratic Republic of Congo, Mongolia, Timor-Leste and the United States of America are doing the same."

Read the rest of his fascinating post at the EITI blog.