Nationally appropriate mitigation action
Award: ODV best open data set 2017Mekong Environment Forum – MEF 2017Building Community Capacity in Response to Mekong Delta Environmental ChangesCan Tho University, 28 December 2017OverviewAs part of the MEF and Can Tho University upcoming workshop on Building Community Capacity, the East-West Management Institute Open ...
 Open Development Mekong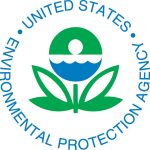 US Environmental Protection Agency Public Affairs Director confirms that EPA's Open Data Web service will not be turned off, given a continuing resolution is passed on April 28, 2017. The service will remain operational and available.Read more at Bernadette Hyland's Medium article. ...