Bar association legal aid services
KT: You have been elected president of the Bar Association. What is your priority? Mr. Visal: As I promised during the election campaign, I will modernize and improve administrative systems of the Bar. Recently we created an email account to communicate directly and closely between the ...
To realise the government's master plan of building the country into a state governed by the rule of law, Laos will continue to work with Japan to enhance their joint efforts to develop institutional and individual capacity in the legal sector. This was the key ...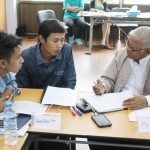 Myanmar's legal profession is aiming to come clean. Lawyers have launched the industry's first independent, national bar association in Myanmar with the help of a London-based human rights training group and the rule of law committee. The Independent Lawyers' Association of Myanmar was launched in Nay Pyi ...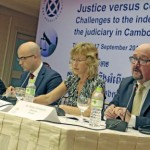 The Bar Association of the Kingdom of Cambodia (BAKC) has hit back at a damning report from the International Bar Association, refuting accusations that it is a politicised facilitator of endemic corruption in the judiciary. In a statement released on 26 September, the BAKC insisted it ...