Government policy regarding compulsory education, foreign language teaching in primary schools, rights and obligations of teachers and students were highlights at the National Assembly (NA) debate on the amendment to the Law on Education. The assembly took a half day yesterday to debate the latest draft ...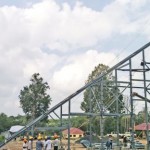 Cambodia's new mining law is on track for adoption by the end of this year and will introduce a raft of reforms to the sector, a senior official said, although the country's mining tax will likely remain the same. Meng Saktheara, secretary of state at the ...
The European Parliament yesterday passed a resolution urging Cambodia's government to scrap the proposed NGO law, saying the Kingdom could lose $600-700 million annually in development projects if the legislation is passed. It stated the Law on Associations and Non-Governmental Organisations could see the country lose ...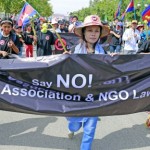 Government officials have agreed to reconsider elements of a proposed NGO law, but ruled out further public consultation on the widely criticised legislation, signalling a final vote would be held soon. The promise to review some provisions came during the government's first public workshop on the ...