Civil society coalitions and cooperation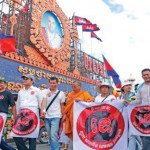 On 13 July the National Assembly passed the controversial NGO law, amid a boycott by the opposition and street demonstrations against the widely criticised legislation. After almost four hours of speeches commending the legislation and criticising their absent opposition counterparts, 68 Cambodian People's Party lawmakers voted ...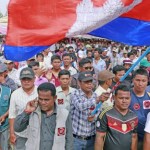 The government yesterday confirmed four changes to the controversial NGO law in response to widespread criticism; opponents, however, say the edits are insignificant and the legislation remains a "severe violation" of Cambodia's constitution. As protests over the law continued yesterday in Phnom Penh's Freedom Park, ministers ...
Thailand is hosting the 3rd Thai – Lao Technical conference on Geology and Mineral Resources, which is being held at the Golden Tulip Sovereign Hotel, Bangkok, 7-11 July. Thailand and Lao PDR have been working together on geology and mineral resources study for over 12 years. ...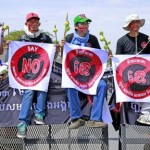 More than 300 civil society representatives, diplomats and opposition members have attended a consultation to voice concerns over the controversial draft NGO law, a parliamentary vote on which was reportedly delayed until next week. The national consultation, organised by the Cooperation Committee for Cambodia (CCC) and ...