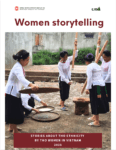 Part of our work through the Open Development Initiative is to support the digital rights of Indigenous Peoples in the region. Open Development Vietnam has partnered with Center for Sustainable Development in Mountainous Areas (CSDM) to develop storybooks shared by Indigenous women in Vietnam. It's available ...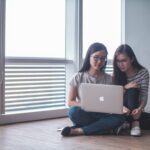 Gender inequality underscores the lives of women all over the world. At the Open Development Initiative, we wanted to understand how this impacted women in the Mekong countries of Cambodia, Lao People's Democratic Republic, Myanmar, and Vietnam (CLMV) in their access to open data. In ...
Open Development Myanmar (ODMm) recently published a new topic page on "COVID-19's impact on employment on women in Myanmar," available in English and Burmese. Impacts of the pandemic on the employment are seen a high proportion of informal works. Women are significantly more likely than men ...
Open Development Laos (ODL) recently published a new topic page on "COVID-19 and Gender Equality" in English. Like other countries, Laos has been impacted by the economic downturn triggered by the pandemic. The preventative measures for COVID-19 have had knock-on effects on Laotians, but more intensified ...