Mekong Women in Data: Understanding barriers to women's access to open data in Cambodia, Lao PDR, Myanmar, and Vietnam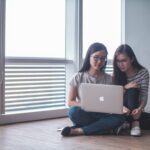 Gender inequality underscores the lives of women all over the world. At the Open Development Initiative, we wanted to understand how this impacted women in the Mekong countries of Cambodia, Lao People's Democratic Republic, Myanmar, and Vietnam (CLMV) in their access to open data. In 2019, we conducted and completed a study on this topic, the results of which have now been published on the Open Development Mekong platform.
Even though each of the CLMV countries is unique, women across the region experienced similar barriers. These were:
Poor institutional support for increasing access to information;
Deeply entrenched and as-yet unaddressed gendered cultural norms; and
Lack of true leadership and inclusivity
You can download the report and read the blog post.