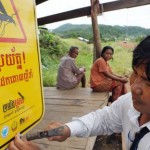 Millions of dollars of aid money granted to Cambodia by the Global Fund to combat malaria have been left sitting in a bank account for more than a year, official documents seen by the Post show. The money remains untouched because the National Malaria Centre (CNM) ...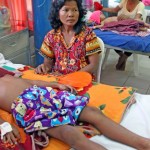 As Cambodia contends with one of the strongest El Niño cycles in recent memory, a new study of millions of dengue cases over the past two-decades-plus has shown that spikes in the deadly disease across Southeast Asia may be linked to the weather phenomenon. Upswings in ...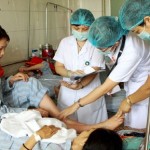 The National Hospital for Tropical Diseases is struggling to cope with a flood of dengue fever patients who insist on getting treated there, instead of local hospitals and clinics. Dr Nguyen Trung Cap, head of the Ha Noi-based hospital's emergency department, said since the monsoon began ...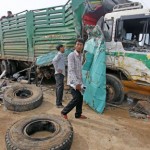 A national road safety action plan established in 2011 is severely off target and road deaths could surpass 3,200 by 2020 unless drastic action is taken, the National Road Safety Committee (NRSC) warned on 30 September. In total, 2,226 people were killed in 4,645 recorded traffic ...