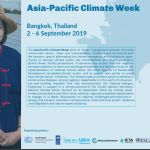 Asia-Pacific Climate Week (APCW) 2019 is designed to advance regional climate action. It aims to support implementation of Asia-Pacific countries' Nationally Determined Contributions (NDCs) under the Paris Agreement on climate change and action to deliver on the SDGs. APCW is envisioned as a stepping stone ...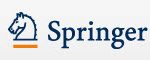 Springer has publicized the "Sustainable Development Goals Series" book. This series on the Sustainable Development Goals aims to provide a comprehensive platform to the scientific, teaching and research communities working on various global issues in the field of geography, earth sciences, environmental science, social sciences and ...

The Global SDG7 Conference will take place from 21 February 2018 to 23 February 2018 in Bangkok, Thailand. The conference aims to prepare substantive input on review of SDG7 during the High-Level Political Forum in 2018. It intends to facilitate exchange of lessons, insights and experiences ...
 United Nations