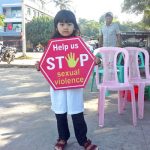 Activists are pushing for heavier penalties for those who sexually abuse or rape children, with a signboard campaign over the weekend held at Mandalay's Manaw Yaman public square on 62nd Street. The public display was part of a 16-day campaign, which began on November 25, run ...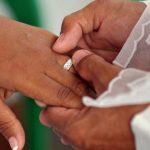 Malaysia has proposed to raise the minimum age for marriage to 18 for Muslim girls in a bid to reduce teenage pregnancy rates and enhance social protection for minors. The Ministry of Women, Family and Community Development has engaged stakeholders, including various state religious affairs ...
The Union government is drawing up a plan to help children survive and thrive, Ministry of Planning and Finance director general Daw Whar Whar Maung told The Myanmar Times on October 26. Specifics details were not released for the plan, which was discussed at a meeting ...

Contact us
Thank you for taking the time to get in contact!