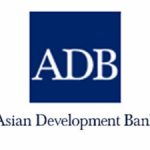 The 6th Greater Mekong Subregion (GMS) Summit will be held at National Convention Center in Vietnam's capital city of Ha Noi on 29 – 31 March 2018. The Sixth GMS Summit of Leaders, hosted by the Government of the Socialist Republic of Viet Nam, carries the theme "Leveraging ...
 ADB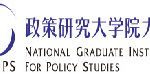 The 149th GRIPS Forum "Greater Mekong Subregion (GMS): A New Way of Cooperation and its Contributors" will open on January 22, 2018 in Tokyo.Mr. Noritada Morita, Former Director-General of Asian Development Bank, is speaker of the forum. Registration for the forum is available by 17:00 on 21 ...
 GRIPS

Greater Mekong Subregion (GMS) Working Group on Health Cooperation will convene its first meeting in Luang Prabang, Lao on December 13-14.For more information, please visit here ...
 Greater Mekong Subregion Secretariat


Contact us
Thank you for taking the time to get in contact!