Questions have been raised about the health of Cambodia's $6 billion garment sector after local media reported that over 140 garment factories shut down operations last year. Ministry of Labour spokesman Heng Sour, the source of the figure cited in local media, stood by the ...
A mysterious cluster of crude oil storage tanks recently constructed on the coast near Kampot are linked to a $400 million project by timber baron Try Pheap to build an industrial park and oil refinery, government officials confirmed on December 21. The five 2-million-litre tanks ...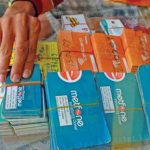 Vietnamese investors shied away from the Cambodian market during the first half of the year as the Council for the Development of Cambodia failed to register a single qualified investment project from Vietnam during that period for the first time in its 22-year history, a ...

Contact us
Thank you for taking the time to get in contact!