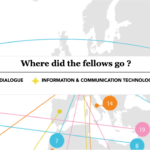 UNESCO designed the project "UNESCO/Keizo Obuchi Research Fellowships Programme" (UNESCO/Japan Young Researchers' Fellowship Programme) in the framework of the Japanese Funds-in-Trust for the Capacity-Building of Human Resources which was established in November 2000 by the Government of Japan to enable UNESCO to give impetus to ...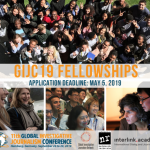 The Global Investigative Journalism Conference (GIJC) is the premier international gathering of investigative and data journalists, held once every two years. This year, the 11th conference will be held in Hamburg, Germany, from September 26 to 29, and is being co-hosted by the Global Investigative Journalism Network, ...
Fellowship applications are now open for Asia Pacific's largest international Internet conference, APRICOT 2019, which will be held in Daejeon, South Korea from 18 to 28 February. APRICOT fellowships give individuals from developing economies in the Asia Pacific region the opportunity to learn from regional and international ...

Contact us
Thank you for taking the time to get in contact!