Call for Applications Mekong Data Journalism Fellowship 2021, Round Two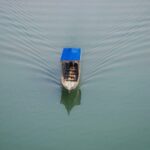 Deadline: 27 June 2021, 11:59 PM, (UTC +07)
The East-West Center and Internews' Earth Journalism Network, in partnership with the Stimson Center, are pleased to launch a second and final round of fellowships to journalists from Mekong  countries. The fellowship provides fellows with the opportunity to develop data journalism skills and support data-driven investigations into water security challenges and solutions in the Mekong region. 
Eligibility 
Applicants must be nationals of one of the following countries: Myanmar, Cambodia, Laos, Thailand or Vietnam.  

As the data journalism training courses will be conducted in English (with Burmese language support) or Khmer, applicants can select which language option training they want to join in the application form. They must be proficient in the language taught in the course and have some basic English skill to understand some English-language training materials that will be provided during the course. We will only be accepting applications in English, Burmese or Khmer language. 

We are seeking journalists (online, print, television, radio, multimedia) and other expert media practitioners with 2-3 years of journalism experience, preferably including reporting on environmental issues in the Mekong region and with an interest in applying data journalism in their work. We do not require applicants to have prior data journalism experience. 

We encourage applications from freelancers and staff of all types of media organizations – international, national, local and community-based. Freelance journalists will need to guarantee publication/broadcast and should identify the media outlet(s) through which they plan to distribute their stories.  
Application Process 
Click the 'Apply now' button at the top of the page. 
If you have an existing account, you'll need to log in. If not, you must register for an account by clicking "Join the Network" on the top right of the page. 
If you start the application and want to come back and complete it later, you can click 'Save Draft.' To return to the draft, you'll need to go back to the opportunity and click 'Apply now' again to finalise the application. 
You must submit two samples of stories or links to relevant work. You'll be asked to upload these once you start the application process so please get them ready beforehand. 
Applications submitted after the deadline will not be considered. 
Read more from and apply on the Earth Journalism Network site