India, which supplies about 1 per cent of all textile machinery to the Vietnamese textile and garment industry, wants to increase that ratio in the coming years, a business meeting heard in HCM City yesterday.Keep reading ...
The Korea Institute of Industrial Technology (KITECH) and the Việt Nam Textile and Apparel Association (VITAS) on Thurday held a conference to promote smart manufacturing for Viet Nam's textile industry.Keep reading ...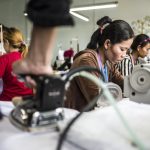 Despite an onset of risks—the uncertainty of upcoming elections, a looming E.U.-Vietnam free-trade deal and a rising U.S. dollar—the immediate outlook for Cambodia's economy remains bright, a World Bank report released on October 5 says. But the country will have to address looming challenges now in order ...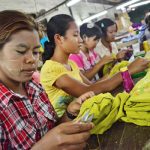 Myanmar's leading garment industry body has been buoyed by the lifting of sanctions it hopes will see a return to the glory days for the sector, when in the early 2000s a majority of country's garments were shipped to the US. Speaking at a manufacturing trade ...