Thailand plans to seek talks with the United States on a decision to end preferential trade privileges on a range of Thai exports including seafood, officials said Monday. Keerati Rushchano, acting director-general of the Commerce Ministry's Foreign Trade Department, said his office has been warning exporters ...
 Associated Press

Academics say Thailand has not been adequately protecting workers' rights – both Thai and foreign – and though there is some improvement, existing laws and regulations still limit their rights. Their comments came after the US Trade Representative (USTR) announced last week that President Donald Trump ...
 Wichit Chaitrong

Thailand's Department of Foreign Trade will announce on Monday the details of its suspension of duty-free treatment for some Thai products under the Generalised System of Preferences (GSP). This follows US suspension on Friday of such preferred treatment for Thai products worth around US$1.3 billion, citing ...
 The Nation Reporter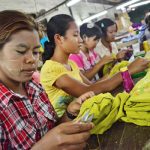 Myanmar's leading garment industry body has been buoyed by the lifting of sanctions it hopes will see a return to the glory days for the sector, when in the early 2000s a majority of country's garments were shipped to the US. Speaking at a manufacturing trade ...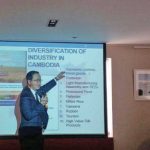 A roadshow to Hong Kong this week to pitch Cambodia's newly received duty-free access on travel goods to the US market was successful, but manufacturers have yet to sign concrete deals to establish new production lines here, a delegate of the returning business mission said. US ...

Contact us
Thank you for taking the time to get in contact!