A leading Chinese manufacturer of power transmission and distribution equipment recently visited Cambodia to explore opportunities in the Kingdom's rapidly growing energy sector, including a proposal for a factory to produce equipment for the electricity sector. The Ministry of Mines and Energy met representatives of ...
Parliament will decide this week whether or not to accept a US$824 million soft loan from Japan. The government has proposed the loan to Pyidaungsu Hluttaw for a range of capital projects, including aid to farmers, building roads and bridges for rural development, expanding electricity ...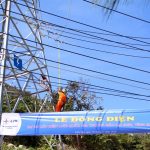 Lại Sơn Island Commune in the southwestern province of Kiên Giang was officially linked to the national grid on November 26 upon the completion of the cross-ocean 110kV line, the country's longest above-sea power project so far. The project was built by Electricity of Việt Nam's ...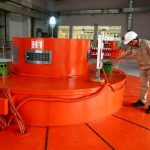 The electricity sector in 2017 would strive to prevent the power tariff issue from stirring controversies among people, said Hoàng Quốc Vượng, deputy minister of Industry and Trade. Vượng said the sector has not seen complaints about power tariffs this year, as the prices have ...