The plan to make a switch from the popular RON A92 petrol to biofuel E5 by January 1, 2018 may fail as ethanol plants have become bogged down in difficulties. Deadlines for replacing A92 petrol with E5 biofuel have been set up, but all of them ...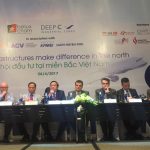 The newly established five modal (rail/road/air/river/sea) infrastructure network has brought a great deal of investment to the Red River Delta, especially Hải Phòng, delegates told a seminar held in HCM City on Wednesday. Hans Kerstens, international business development manager at Deep C Industrial Zones, said ...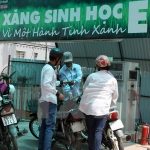 E5 bio-fuel will replace A92 petrol by June 2017 as many localities in the country are using the bio-fuel product, the Ministry of Industry and Trade said. Since the beginning of this year, petrol stations in eight cities and provinces including Hà Nội, Hải Phòng, Quảng ...

Contact us
Thank you for taking the time to get in contact!