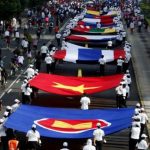 ASEAN Dialogue partners are urging Southeast Asian countries to pick up the slack in providing better access to employment for its skilled workers in an effort to achieve the target of free flowing labor in the region. Efforts to enhance skilled labor mobility in ASEAN ...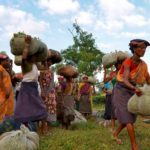 A World Bank investigation into a tea plantation project in India that it jointly finances with tea giant Tata Global Beverages has found that it has failed to tackle alleged abuses of impoverished workers, the group said on November 9. The International Finance Corporation—a member ...
Foreign workers in breach of a law awaiting passage could face penalties, immigration officials say. The labour ministry is finalising a draft law for submission to the Office of the President that seeks to more tightly regulate foreign workers in the country. The draft incorporates ...

Contact us
Thank you for taking the time to get in contact!