The country needs transparent and credible pricing mechanisms if generating targets are going to be met Although Vietnam has great potential for renewable energy, and the government has put forward many plans advocating it, actual policies to secure investment and develop the sector have been ...
Vietnam has strongly committed to develop renewable energy. Experts expect implementation of these commitments will create a "Resolution 10" for the energy sector. Resolution 10 is the name of a critically important Vietnamese reform in 1988. This policy helped to liberalize the freedom and the ...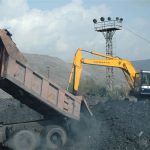 Viet Nam should enhance clean and renewable energy resources as well as promoting energy saving, said Le Tuan Phong, deputy director of the General Directorate of Energy under the Ministry of Industry and Trade. Statistics from the agency showed that average energy demand in Viet Nam ...

Contact us
Thank you for taking the time to get in contact!