Digital financial services have the potential to significantly expand economic activity in Cambodia by bridging the gap between existing financial products and growing credit needs, according to a new study. Adopting digital financial services, or fintech, could increase the Kingdom's GDP by about 6 percent, ...
Despite global uncertainty related to political shifts in the West and a continued Chinese economic slowdown, Cambodia showed strong growth prospects for the next several years, according to the World Bank's latest report. The latest Global Economic Prospects report from the World Bank, titled "Weak ...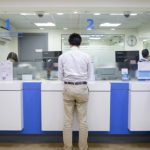 A banking sector initiative launched on September 19 aims to advise Cambodia's financial sector on best practices for sustainable lending while capitalising on the growing pool of international funds that could flow into green and socially responsible projects. The Sustainable Finance Initiative will conduct two years of ...

Contact us
Thank you for taking the time to get in contact!