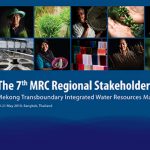 The Mekong River Commission was established as a multi-lateral cooperation mechanism between the four Lower Mekong Basin countries (MC) of Cambodia, Lao PDR, Thailand and Viet Nam with the mission of promotion and coordination of the sustainable management and development of water and related resources ...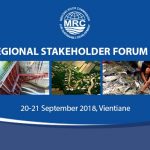 The rapid development in the Mekong River region has placed a strong pressure on the Mekong Basin's water and related resources. In line with the 1995 Mekong Agreement, the Member Countries (MCs) have come together to work for sustainable development of the Mekong River Basin and its resources in ...

The forum titled "The study on sustainable development and management of the Mekong river, including the impacts of mainstream hydropower projects and the update of preliminary design guidance, and sustainable hydropower development strategy in the lower Mekong basin" will beThe 2nd MRC regional stakeholder forum, ...
 Mekong River Commission


Contact us
Thank you for taking the time to get in contact!