Six temporary border crossings have been closed down along the Kolok River in Narathiwat to prevent members of Islamic State (IS) and other insurgents from sneaking into the country, officials said this week. The closures, which began on Tuesday, have affected about 5,000 villagers in eight ...
The flood situation in the South is manageable even though heavy rains persist, Interior permanent secretary Grisada Boonrach says. Local authorities in Yala province were working hard to repair sections of roads in tambon Talo-halor in Raman district which had been hit by floods, preventing ...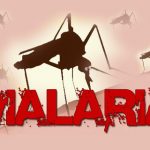 Thailand's disease control department on December 8 issued a warning for malaria for those planning to take trips or camp out in the country's forests during the current peak tourist season. "Malaria-carrying mosquitoes are commonly found in forests bordering Myanmar, particularly in Kanchanaburi province", Dr Vichan ...

Contact us
Thank you for taking the time to get in contact!