After graduating from school, Aaron "Bertie" Gekoski was on a fairly conventional career path for a young businessman, starting out in copyediting for a magazine before launching a modeling agency in London. But the more successful his agency became, the more Gekoski felt like something ...
Over the past thirty years demand and production of oils crops like oil palm and soybeans has boomed across the tropics thanks to rising incomes, macroeconomic changes and government policies, and substitution effects. This rapid expansion has in some places taken a heavy toll on ...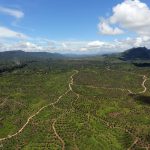 2015 was supposed to be a big year for the palm oil industry — the year it proposed to reach a "tipping point" and begin predominantly producing and trading palm oil that was not responsible for the destruction of forests, abuses of human rights, and ...

Contact us
Thank you for taking the time to get in contact!