Many textile and garment enterprises are investing in textile and dyeing complexes to ensure material for sustainable development, Vietnam Television reported recently. To avail themselves of business opportunities from the Trans-Pacific Partnership agreement, many textile and garment firms have over the past two years started building textile ...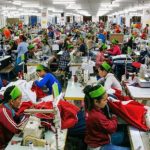 More than 100 new factories were registered during the first nine months of the year, creating over 50,000 jobs, a government spokesman said on November 10. Oum Sotha, spokesman for the Ministry of Industry and Handicraft, said the ministry recorded 116 new factory openings from ...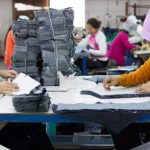 Prime Minister Hun Sen on November 7 urged garment workers to improve their productivity in order to prevent factories from closing shop and moving to such countries as Laos, Bangladesh and Myanmar, all of which have lower minimum wages. His comments came during a graduation ceremony ...

Contact us
Thank you for taking the time to get in contact!