Mekong Institute invites rural- and urban-based social enterprises to a regional modular training program on Rural E-Commerce Development in Lancang-Mekong Countries on March 25-29, 2019. The training aims to build the capacity of rural e-commerce development professionals from Cambodia, P.R. China, Lao PDR, Myanmar, Vietnam and ...

GWP is hosting a Pan-Asia Regional training on Water Governance, International Water Law and Multi-Stakeholder Processes together with partner organisations. The training takes place in Kunming, China, 13-15 December 2018. Please e-mail application with all supporting documents to kathia.havens@gwp.org by 26 October 2018. More details ...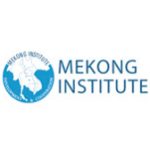 Mekong Institute is now accepting applications to a regional training on Postharvest Management System in Fresh Horticultural Produce. Full scholarships will be provided to 21 participants from Cambodia, P.R. China, Lao PDR, Myanmar, Thailand, and Vietnam. Deadline application: October 26, 2018 More details ...

Contact us
Thank you for taking the time to get in contact!