Agricultural engineering services and equipment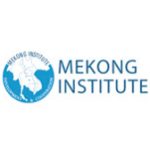 Mekong Institute is now accepting applications to a regional training on Postharvest Management System in Fresh Horticultural Produce. Full scholarships will be provided to 21 participants from Cambodia, P.R. China, Lao PDR, Myanmar, Thailand, and Vietnam. Deadline application: October 26, 2018 More details ...

The editors of the new book "Farmer Innovations and Best Practices by Shifting Cultivators in Asia-Pacific" are calling for papers and photographs. The book will explore the ways in which today's shifting cultivators are innovating and adjusting their traditional practices to cope with the modern ...
 Center for International Forestry Research Center for International Forestry Research


Deadlines have been extended for Mekong Business Initiative's MATCh innovation accelerator. MATCh, Mekong Agri Tech Challenge, is seeking mature startups aspiring to enter new markets and budding startups with agritech solutions and products. The Greater Mekong Sub Region is rich in natural resources and ripe with opportunities to make your launch successful. The startup accelerator track is accepting ...
 Mekong Business Innitiative

New agritech accelerator Mekong Agriculture Technology Challenge (MATch) is now officially open to applicants.Application will be available at www.match.mekongbiz.org until the end of December 2017.MATch's mission is to transform the Mekong region's agricultural industry into a leading global supplier of safe and nutritious food for ...
 MATch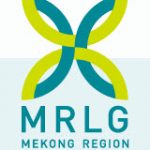 This week a regional workshop, hosted by Mekong Region Land Governance, will explore the challenges of large-scale agricultural investments to suggest solutions supportive of sustainable and pro-poor development, as well as economic growth.[] The workshop will bring together about 100 representatives from government, private sector, research ...
 Mekong Region Land Governance