The Cooperative Orthotic & Prosthetic Enterprise Centre in Vientiane is continuing its work to raise money to improve conditions for disabled people in Laos, with over 1,000 people in need of the centre's help. COPE Chief Executive Officer Ms Bounlanh Phayboun told Vientiane Times on September ...
New Zealand will provide US$7.2 million, one of the biggest single contributions made through the United Nations Development Programme, to Laos' UXO sector. The funding will include trialling innovative New Zealand technology which destroys unexploded ordnance by melting casings without having to dig up or ...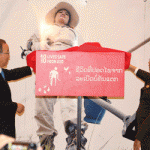 Prime Minister Thongloun Sisoulith and UN Secretary-General Ban Ki-moon September 8 inaugurated the Lao PDR's own national Sustainable Development Goal on unexploded ordnance during the ongoing ASEAN Summits. The SDGs have been drawn up by the United Nations as targets for developing countries. Goal No. 18, which ...
The United States announced on September 6th it would provide an additional US$90 million over the next three years to help Laos clear unexploded ordnance which has continued to kill and injure people since bombs rained down on the country during the Indochina War. The extra assistance ...