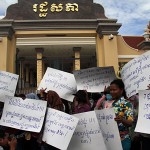 About 200 villagers involved in land disputes in three provinces have protested outside Cambodia's parliament building in Phnom Penh, demanding that lawmakers resolve their cases and threatening not to vote for those who turn down their requests. The villagers from Sihanoukville, Svay Rieng, and Takeo provinces ...
The government has agreed to a new framework to increase the competitiveness of its agricultural sector in line with the recently launched Industrial Development Policy, state news agency AKP reported on 29 July. Ty Sokun, secretary of state at the Ministry of Agriculture, said that the ...
The government of Laos has ordered the governor of Luang Prabang province to helm a central ministry as part of a reshuffle sources say is meant to shield him from criticism over a controversial land concession he recently granted to Chinese investors. Khampheng Saysompheng has been ...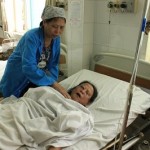 Vietnamese news have reported that two persons, including a 54-year old woman, have been injured in what is described as an anti-land grab protest on 10 July at a Vietnam-Singapore industrial park. The 150-hectare park is a collaboration between Singapore's Government-linked Sembcorp Development and Vietnam's Becamex IDC. A video ...